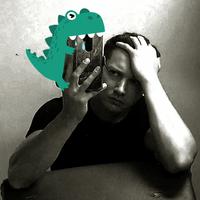 🏆 Synalpheus Pinkfloydi
I'm seriously the nicest and meanest person you will ever meet. Now fuck off and have a great day.
Contact
76569695
About me
What do Pink Floyd and princess Diana have in common? Their greatest hit was the wall.

I used to do drugs. I still do, but I used to, too.

How are women like swimming pools?
They cost a great deal of money to maintain considering the time you spend inside.

Don't challenge Death to a pillow fight.
Unless you're prepared for the reaper cushions.

What do girls and noodles have in common?
They both wiggle when you eat them.

Forsan et haec olim meminisse iuvabit.