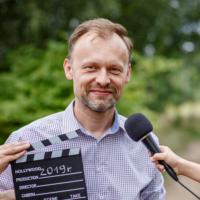 WiFilms
16.06 Kino Frajda w Chorzowie godz.18:00 . Pokaz mojego reportażu pt. "Kolory udaru". Zapraszam!
---
Culture, entertainment and recreation
Creative activities related to culture and entertainment
Contact
41-940 Piekary Śląskie (śląskie, PL), Piekary Śląskie
69244706
About company
Realizuję społecznie filmy o lokalnym społeczeństwie . Jest to tylko i wyłącznie moja pasja.